WEDDING PHOTOGRAPHER KERRY
If you are looking for the top wedding photographer Kerry then look no further…You give so much thought to planning your wedding and choosing every element you want it captured with care and professionalism – a wedding portfolio to last a lifetime. 
I am the leading professional wedding photographer Kerry, Cork and Munster region, with a down to earth and fun approach to bringing you the best in wedding photography in Kerry and beyond. The right photographer creates lasting memories and brings out the best qualities of the wedding couple, their family and friends, so don't leave your wedding photography to chance.
I have been a quality wedding photographer Kerry for more than 20 years bringing only the best equipment and photography techniques from my studio in Carrigaline. My life's passion is to capture the look of love and happiness that you only see at weddings, which makes for truly vibrant photographs that I know you will cherish.
My Wedding Photographer Style
My Kerry wedding photography style encompasses a modern yet intuitive approach, which makes for candid pictures of the bride and groom. I'm known for having a relaxed style that puts people at ease and never fails to create wonderful, unforced photo opportunities.
I bring my experience along with me and my camera, I bring the knowledge and professional expertise gleaned from capturing beautiful photographs from every wedding I have ever done. (See my wedding portfolio) I also bring a plan B and a plan C, leaving nothing to chance. 
My craft has evolved over the years giving me the skill to be in the middle of the action whilst always non- intrusive. I'm a firm believer that in addition to capturing the huge moments, sometime the joy comes in smaller sizes. I have an eye for impromptu opportunities, encapsulating moments on camera, which never fail to delight the happy couple. 
The right wedding photographer creates lasting memories and brings out the best qualities of the wedding couple, their family and friends, and all for the best price, so don't leave your Kerry wedding photography to chance.
Kerry Wedding Photography Portraits
Not all wedding photographers in Kerry offer the same level of service. Look no further for the high standard of quality and style that you should expect from a wedding photographer. The wedding ceremony is relatively short, but the couple and their families spend the entire day preparing and celebrating afterwards. That's where I come in – capturing the frisson, excitement, and joy that everyone is feeling throughout the day.
From sunrise to the evening festivities, my photographs will take in all of the 'rituals', from the special time spent with family prior to the ceremony to the anticipation of the bridesmaids. I spend lots of time with both partners separately before the wedding ceremony, documenting the excitement, the nerves and laughter that inevitably come before this life-changing event including the moment itself, that first kiss as a married couple that you'll never forget.
I spend some quiet time with the couple afterwards, making sure to get the best photographs of the happy couple in their first hours as newly-weds.wedding 
Nobody wants the wedding photographer to be the centre of attention. As guests begin to arrive, I'm out of sight yet just in range to snap the moments of delight as family members, children, and friends congregate.
The photographs of the guests are so important. That electricity in the air as everyone waits for the bride to enter, the excitement on everyone's faces as the wedding ceremony begins, the tear just caught in time when the father of the bride hears the I do's or the I will's – they will be the pictures you treasure afterwards, the moments you yourself didn't see on the day – surrounded as you will be by the people that love you. 
Those moments are equally important at the reception, whether you are cutting a cake, crushing a glass, throwing a bouquet or dancing with the love of your life. The people around you help to make your wedding special and my photographs will be the best testimony to that.
Depending on which Kerry wedding photography package you opt for I will be with you at least until you sit for your meal taking candid shots of you and your guests at the drinks reception capturing the glimpses and expressions. We all know, sometimes it's the tiny things that make up the big picture.
No matter where you're getting married in Kerry, my camera and I are there with you. Whether it's in Killarney, Kenmare, Tralee, or Dingle, I'll be there on the spot. As the leading wedding photographer Kerry has to offer, I have travelled and photographed extensively all along the beautiful roads and coasts of Cork and Kerry, picking out the best spots on the Ring of Kerry or along the Atlantic Way. I know every little nook and cranny of Muckross House and Ross Castle, scouring every pier and harbour so that my repertoire of locations contains many idyllic spots for those perfect photographs. 
Outdoor photographs are great, but one never knows which way the wind will blow on your wedding day in Kerry, so I'm confidently prepared to catch outdoor moments when weather permits and to move indoors when the rain pours. I have a location for every weather situation!
Churches, hotels, and other interior locations can make for excellent photos –  Kerry has so many to choose from – let me help you decide. I have taken some of my best interior photos at great hotels. Some of the favourites that I have worked with include;
Great Southern, Killarney
Muckross Park Hotel
The Dunloe
The Europe Hotel
Kilarney Heights Hotel
Ballyseede Castle
Ballygarry House Hotel
I come prepared with backup plans to get that perfect picture no matter the place.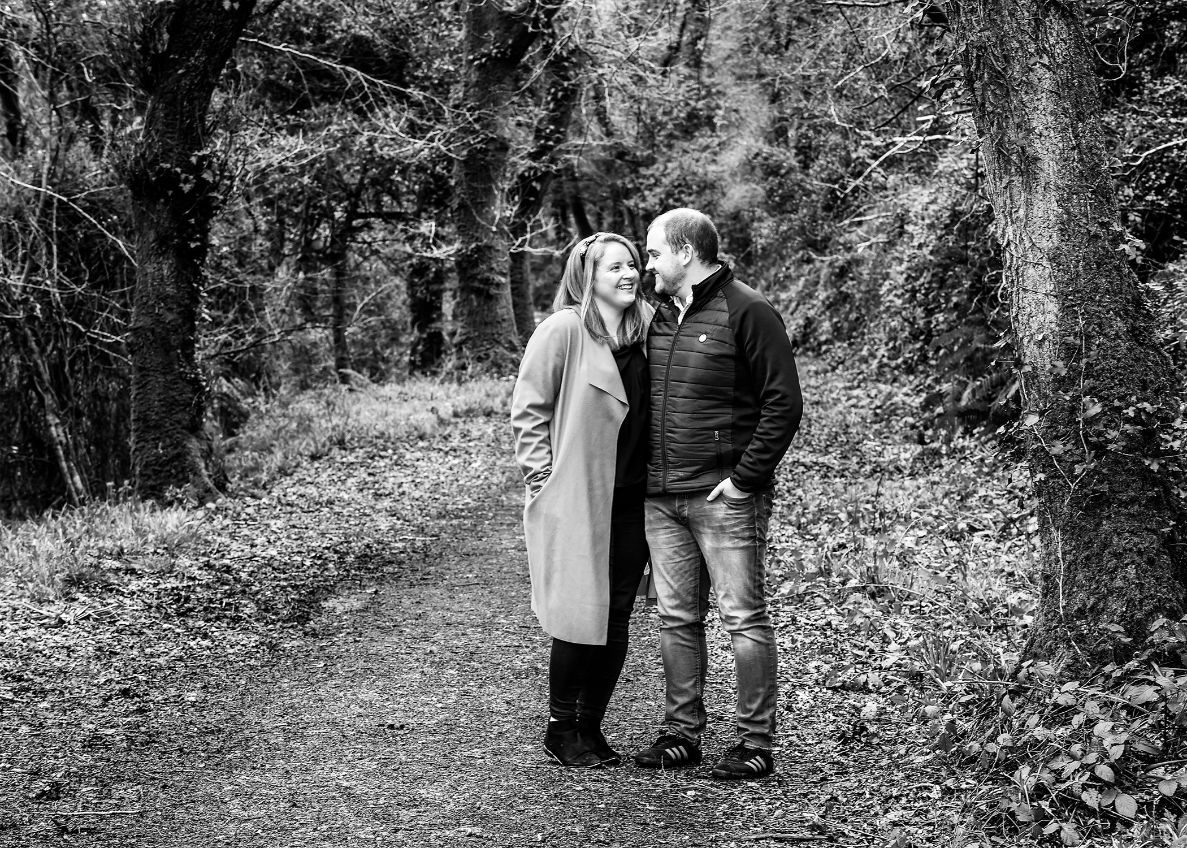 Your wedding day is surely important, but have you thought about capturing your engagement or the promise you have made to each other in some beautiful spot? Maybe it's where you proposed or were proposed to, it could be where you first met or said I love you. 
Romantic pre-wedding shoots are something I love doing. If you're getting engaged in County Kerry, there is an abundance of beautiful locations that would serve as the perfect backdrop to capturing this intimate moment. The Ring of Kerry and Dingle Peninsula overlook Ireland's most natural beauty. Muckross House and gardens provide a colourful and vibrant canvas for photos that speak to you for many years to come.
I strive for seasonal elements in my photos, so you will always have options to match a theme or season. Just enquire if you've got something particular in mind and we can bring that idea to life.
Awards Received, Training and Experience
Since starting my wedding photographer Kerry business over 20 years ago, I am the proud recipient of multiple Wedisson awards for the quality of my work. These awards are internationally recognised for wedding photographers.
I'm also privileged to have photographed a wide variety of weddings in Munster and Kerry, which has given me flexibility and experience. I've been to quite a few weddings, but I also understand that it may be the first time for the couple!
It's normal to feel apprehensive or anxious; but I am happy to say I have built up a reputation for putting couples at ease, so you will never worry about your wedding photographs. Be sure to see some of the wedding day portfolios i have created and the testimonials from the wedding couples and their families. 
Best Wedding Photographer Kerry
I'm proud and honoured to be called one of the best wedding photographers in Kerry, and when you see the quality and dedication I put into documenting your special day you will understand why. 
Part of my success comes from my efforts to meet and get to know the wedding couple well before the wedding day. This allows me to understand and appreciate their personalities so that I can bring that out on camera. Couples often have concerns, we're not all naturally relaxed in front of a camera but I can assure you that you won't be forced in to formal poses or stand for awkwardly contrived photos. My speciality is for relaxed poses captured during authentic moments. My approach and focus will have you feeling like a pro on your big day and you will have the best photos to last you forever.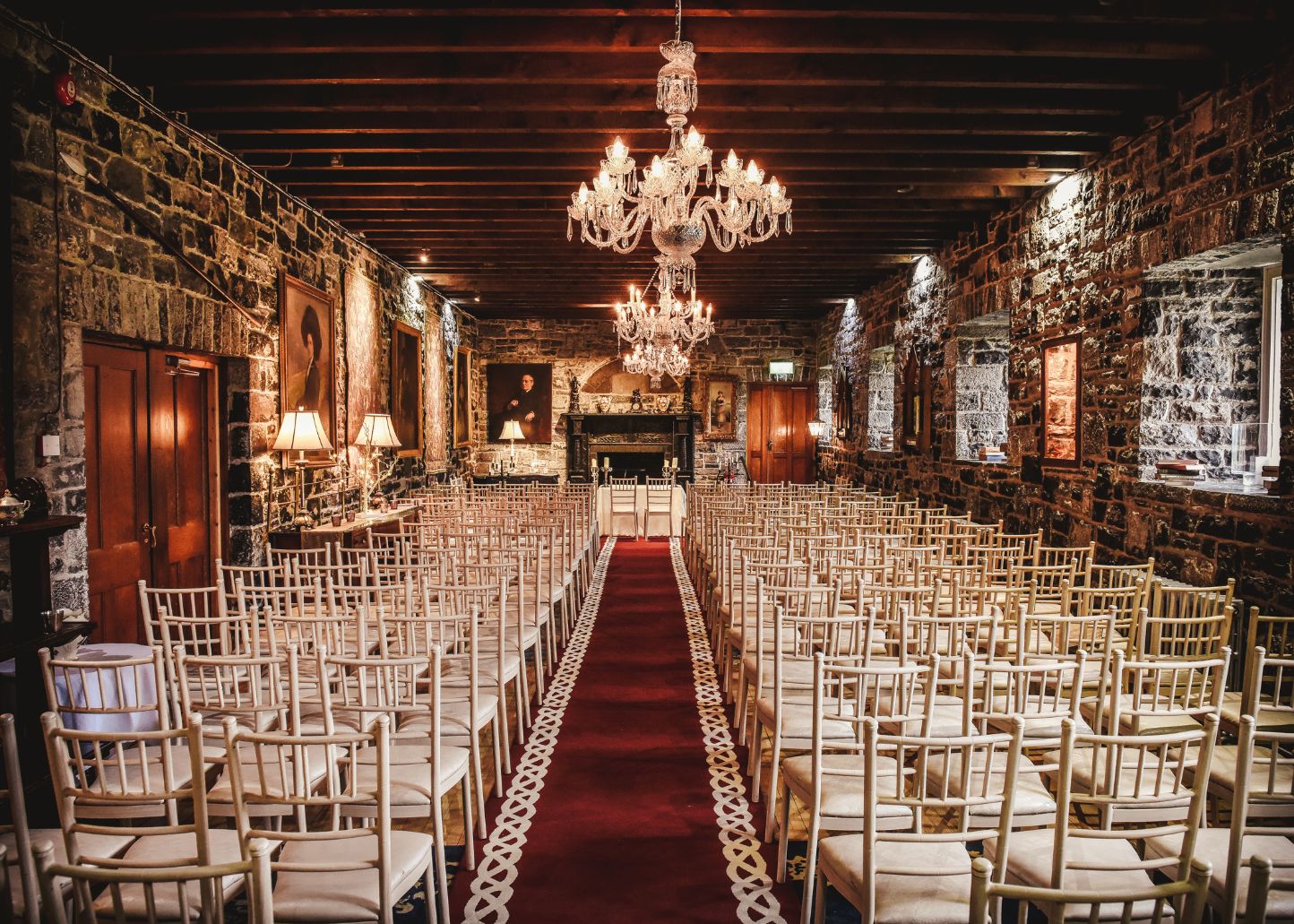 As a wedding photographer Kerry, I usually do at least two weddings a week and it's what I'm well-known for, but I also achieve great results with other photography work. Lots of families ask me for family shoots, which I love doing. I'm also assemble portfolios of property and real estate around Munster and Kerry for county estate agents and homeowners.
I shoot a lot of commercial photography and have recently completed a project for Matterport doing a 3D tour. Many businesses of all kinds and in various industries speak highly of my work and candid approach.
For your best wedding photographs or any other type of professional photography, give me a call and I'll be delighted to have a chat with you.
Ted Murphy – Award Winning Wedding Photographer 
Tell Us About Your Wedding Day