Ted Murphy WEDDING PHOTOGRAPHER CORK
If you are looking for an award winning
wedding photographer in Cork
look no further. Your wedding photographs will be among the most important and treasured of your life and you need a wedding photographer at the very top of their game.
Best Wedding Photographer Cork
I am one of Cork and Munster's best known professional wedding photographer, with over 20 years of experience in shooting every type of wedding service. My knowledge and know-how, gleaned from years of professional wedding photography in Cork and working with the biggest to the smallest informal weddings, means you can rest assured that you will be in expert hands.  
I have been creating quality wedding photography in Cork City and County for more than 20 years bringing only the best equipment and techniques from my studio in Carrigaline. My life's passion is to capture the look of love and happiness that you only see at weddings, which makes for truly vibrant photographs that I know you will cherish.

My photography style encompasses a modern yet intuitive approach, which makes for candid pictures of the bride and groom. I'm known for having a relaxed style that puts people at ease and never fails to create wonderful, unforced photo opportunities.
The right wedding photographer creates lasting memories and brings out the best qualities of the wedding couple, their family and friends, and all for the best price, so don't leave your Cork wedding photography to chance.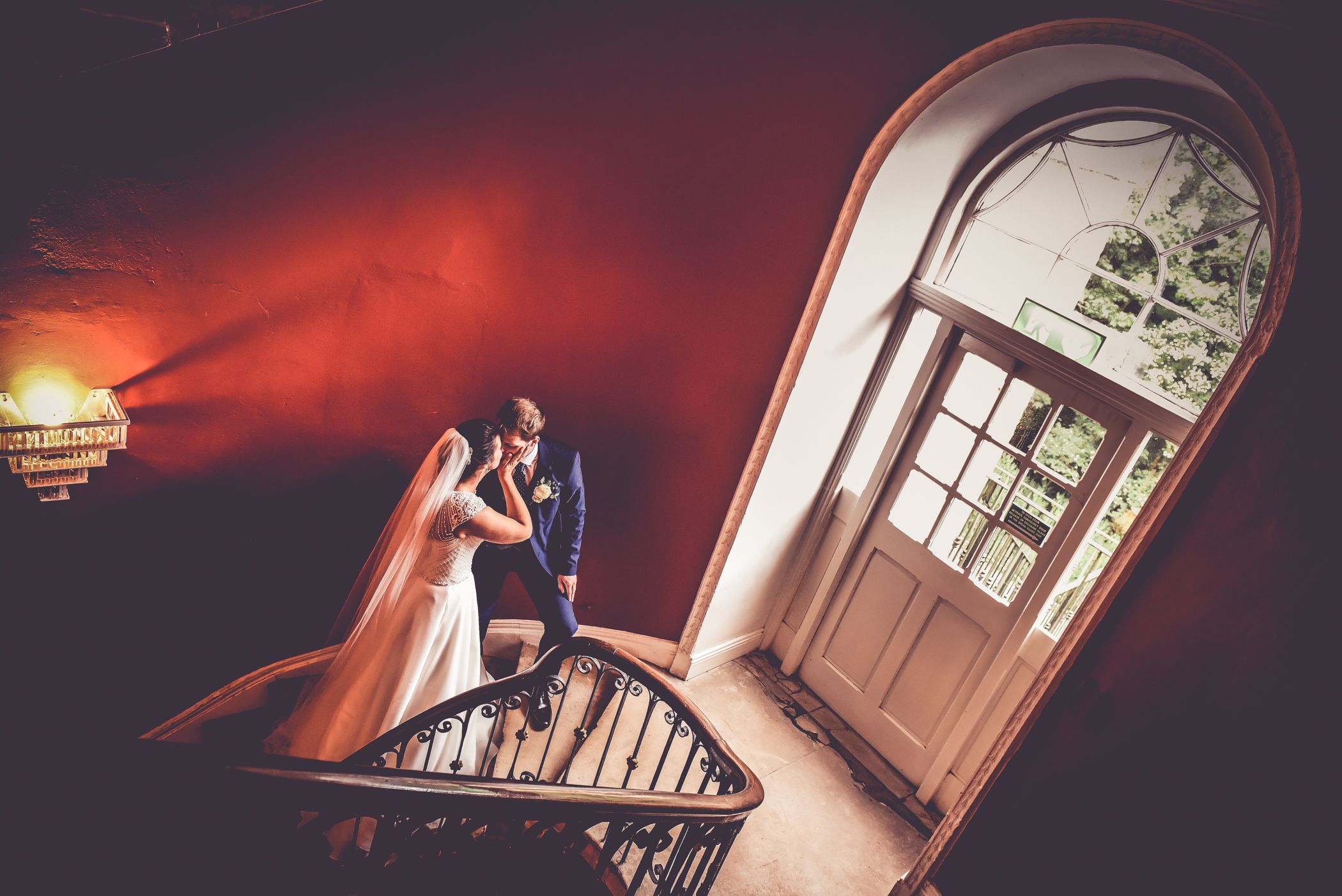 Not all wedding photographers in Cork (or  Kerry or Ireland for that matter) offer the same level of service. Look no further for the high standard of quality and style that you should expect from your chosen Cork wedding photographer. The wedding ceremony is relatively short, but the couple and their families spend the entire day preparing and celebrating afterwards. That's where I come in – capturing the frisson, excitement, and joy that everyone is feeling throughout the day.
I am well known as having a relaxed and down to earth style which puts couples and their families at ease. The best wedding photographers meet with the couple beforehand to get a sense of their personalities and their vision for the day. Not everyone is naturally comfortable in front of a camera but there will be nothing forced about your wedding photographs, my style is candid and spontaneous, there will be no awkward posing for contrived shots – my speciality is to have the bride and groom happy and easy in themselves and enjoying every minute.
On your wedding day, I will be there from the beginning, to capture the excited activity in the bride's house; the hair, the shoes, the bubbles and bridesmaids. The preparations before the ceremony can offer some of the most unexpected opportunities for wonderful photographs and couples are always delighted afterwards to see photos of their loved one taken in that special time before the wedding service. 
I also spend time with the groom and his entourage – the little rituals each performs with their friends and families make for treasured photographs. Observation and anticipation of the opportune moment are skills I have honed throughout my career as one of the best wedding photographers Cork and Munster.
After the wedding ceremony, I spend time with the happy couple to capture those special first minutes as newly-weds. 
When my clients are recommending me as the best Cork Wedding Photographer, they often comment on how wonderful the photos of their guests are. 
I will be outside the wedding location when guests begin to arrive. People often remark on how unobtrusive my style is, yet the photographs I take will testify to the delight and nervous tension of the groom's party and the growing sense of excitement amongst everyone as they await the arrival of the bride. 
My craft has evolved over the years giving me the skill to be in the middle of the action whilst always non- intrusive. I'm a firm believer that in addition to capturing the huge moments, sometime the joy comes in smaller sizes. I have an eye for impromptu opportunities, encapsulating moments on camera to capture high-quality wedding photographs which never fail to delight the happy couple. 
That electricity in the air as everyone waits for the bride to enter, the excitement on everyone's faces as the wedding ceremony begins, the tear just caught in time when the father of the bride hears the I do's or the I will's – they will be the pictures you treasure afterwards, the moments you yourself didn't see on the day – surrounded as you will be by the people that love you. 
Photographs of the wedding reception are equally important, whether you are cutting a cake, crushing a glass, throwing a bouquet or dancing with the love of your life. The people around you help to make your wedding special, and my photographs will be the best testimony to that. 
Depending on which Cork wedding photographer package you opt for I will be with you at least until you sit for your meal taking candid shots of you and your guests at the drinks reception capturing the glimpses and expressions. We all know, sometimes it's the tiny things that make up the big picture.
Awards Received, Training and Experience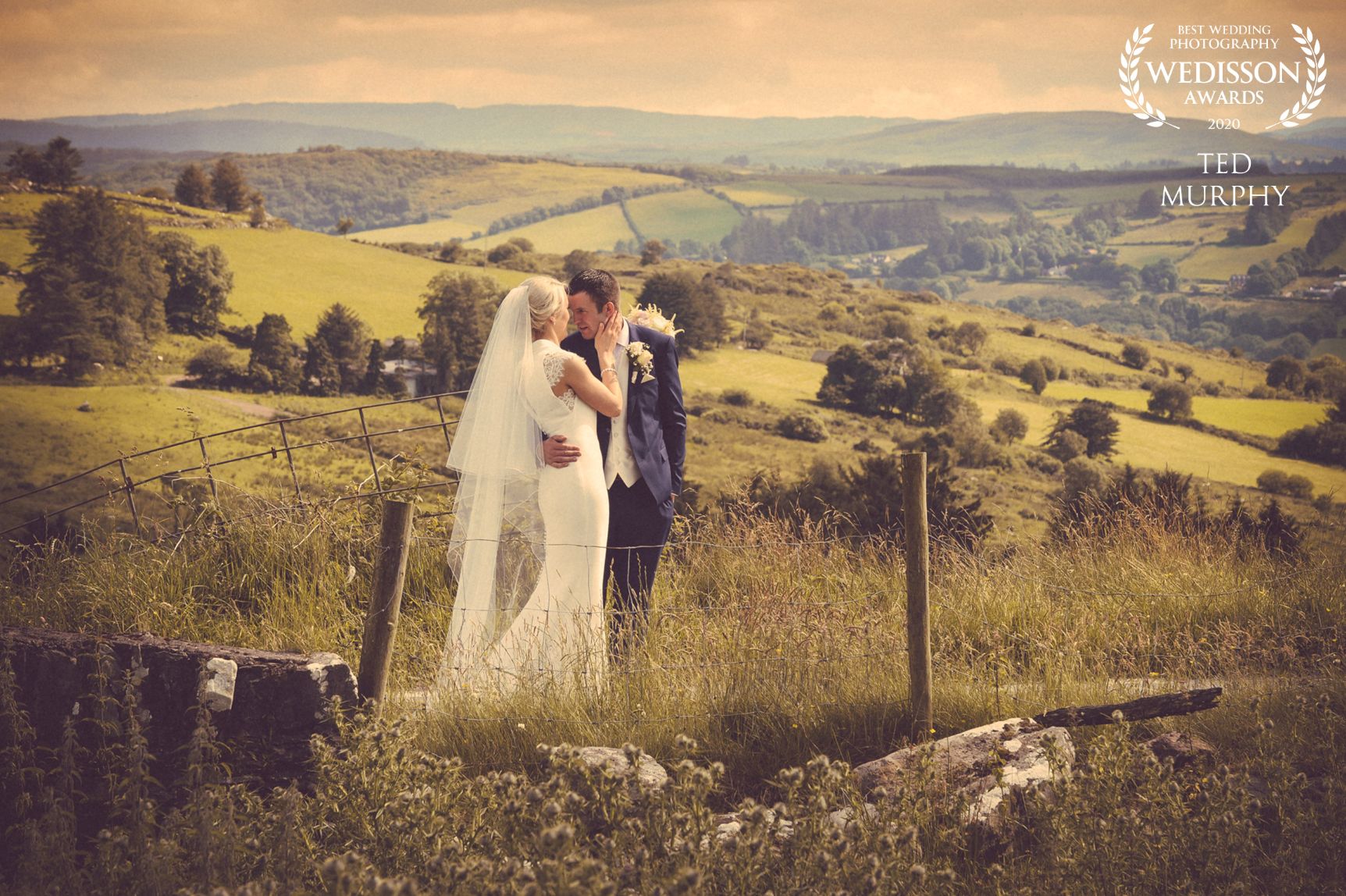 I am proud to say that I have been the recipient of a number of prestigious Wedisson awards. Wedisson recognises wedding photographers internationally for the quality of their work. Over the 20 years I have operated as the best wedding photographer Cork and Kerry has to offer, or at least one of them. I have photographed a wide variety of weddings. 
A wedding may be a first time for the couple involved and they may be anxious for everything to go well. I have been photographing two weddings a week for as long as I can remember and will create an experience that is unique and tailored to you. 
Being regarded as one of the best specialised wedding photographer Cork has to offer is not a claim I make lightly. However, when you understand the amount of work and experience I put into documenting your wedding day, I think you will find that I give incredible value for money. Be sure to see some of the wedding day portfolios i have created and the testimonials from the wedding couples and their families.  
As one of the top Cork wedding photographers – wherever you are getting married, my camera and I can be there with you. I cover East Cork to West Cork, Cork city and county. Once I know where your wedding is taking place, I will be happy to recommend the best locations nearby such as the colourful shop fronts, pier and harbour of Kinsale, Ballycotton pier and lighthouse, Ballynamona beach near Garryvoe Hotel, to name but a few. I spend a lot of time travelling up and down the highways and byways of coastal and inland Cork and Munster, always scouting out a new location or beauty spot that will look amazing as a backdrop. If you want to stay in the city, there are havens there too, such as St Peter's Church. Regardless of the weather I will have a plan up my sleeve to make sure that your wedding photographs will be spectacular, rain or shine. I arrive with a plan B and a plan C, my meticulous preparations mean nothing will be left to chance.
Outdoor photographs are great, but one never knows which way the wind will blow in Cork on your wedding day, so I'm confidently prepared to catch outdoor moments when weather permits and to move indoors when the rain pours. I have a location for every weather situation!
Throughout your wedding day, I will work closely with the co-ordinator at the hotel to make sure everything goes to plan. You won't be surprised to learn that as one of the best wedding photographers in Cork I am on the recommended list of many wedding venue hotels.
The many wedding venues in Cork that I have worked with including the following;
Dunmore House Hotel, Clonakilty
Fernhill House, Clonakilty
Garryvoe Hotel
Castlemartyr Hotel
Fota Island Resort
The Kingsley Hotel 
Inchydoney Hotel
Ballinacurra House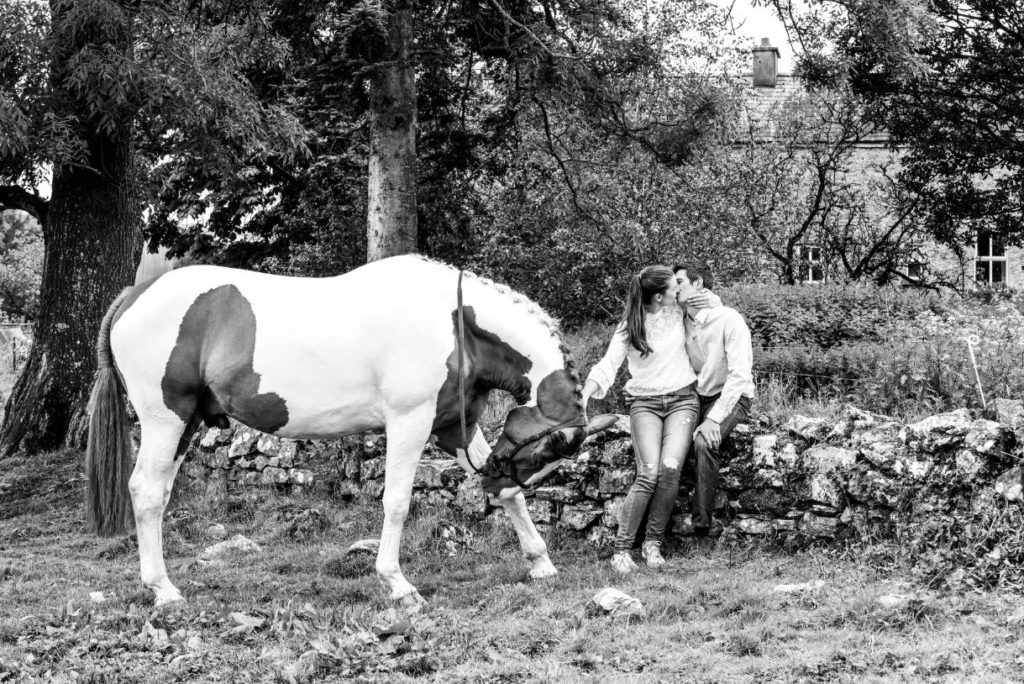 I get asked a lot to do special engagement photoshoots to mark your engagement. This experience often helps couples to feel more comfortable in front of the camera on their wedding day. 
Engagement shoots can be done at a place of your choice. Or I would be more than happy to recommend some of the many wonderful locations near my studio in Carrigaline; beaches, woodland and piers.  I always aim to make the most of the seasons such as forest bluebells in spring or falling autumn leaves. 
I am always in big demand for family shoots, which is a lot of fun and a great experience for everyone involved. 
I work with the country's best known estate agents to produce photographs that showcase their properties in the optimal light. I am also now offering 3D tours of properties via Matterport. 
Commercial photography is another speciality of mine. I have many testimonials from across the business community in Cork and Munster that speak for the quality of my work and my approach. 
Feel free to call me and I would be happy to chat and go through lots of options with you. 
Ted Murphy – Award Winning Wedding Photographer 
Tell Us About Your Wedding Day